Awards
2nd Research Award [Bachelor's/Master's Thesis]
Guidelines: Terms | Application Form
1st Research Award [PhD Thesis]
Guidelines: Terms | Application Form
Bachelor's Thesis
Winner | "Las actividades musicales de la Fundación Casa de la India: una aproximación etnomusicológica"
Student: Marion Bastiana Debrois Castro (Degree in History and Science of Music)
Supervisor: Dr. Enrique Guillermo Cámara de Landa (University of Valladolid)
PhD Thesis
Winner (equal first) | "The Changing Faces of Women in India through the Lenses of Activist Art and Artists"
Candidate: Soniya Amritlal Patel (PhD in Feminist and Gender Studies)
Supervisor: Dr. María Ángeles López Fernández-Cao (Complutense University of Madrid)
Winner (equal first) | "Yoga, Technique and Self-realization. Satyananda Yoga as a Modern Adaptation of Indian Traditions"
Candidate: Javier Riutort Heredia (PhD in Philosophy)
Supervisor: Dr. María Teresa Oñate y Zubía (National Distance Education University)
1st Research Award [Bachelor's/Master's Thesis]
Guidelines: Terms | Application Form
Bachelor's Thesis
Winner | "Voicing the Subaltern in African-American and Dalit Women Autobiographies"
Student: Isabel Beltrán Manuel (Degree in English Studies)
Supervisor: Dr. María José Coperías Aguilar (University of Valencia)
Runner-up | "Tracing the Indian Diasporas in Shailja Patel's Migritude: An Analysis of Violences against Migrants"
Student: Inés Nuño Cepedal (Degree in English Studies)
Supervisor: Dr. Emilia María Durán Almarza (University of Oviedo)
Master's Thesis
Declared void
AEEII Logo Contest
The Spanish Association of Interdisciplinary India Studies needs a logo. These are the guidelines:
Everyone is welcome to participate with as many submissions as he/she wishes.
Logos should be related to India and might include the acronymn AEEII somewhere in the design.
Format: JPEG, PSD or any free format.
All submissions become the property of AEEII.
Send logos to AEEIIndia@gmail.com. Please include your name, your preferred email address, your website (if any) and your country of residence.
Entries must be received by December 31, 2008.
Submissions of qualifying nature will be passed on to the members of the Executive Committee for judgement. Creativity, originality, aesthetics, use of space and color will all be used to measure the logo's merit. The winner will be announced on January 15, 2009.
The prizes awarded will be: free I AEEII Conference registration fee, plus free entrance to all the social events, a book about India and a certificate.
The entry must be your original design, and not a copy that may be subject to copyright laws.
The author of the submissions accepts the rules stated above.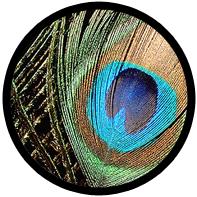 SPEI Logo sample